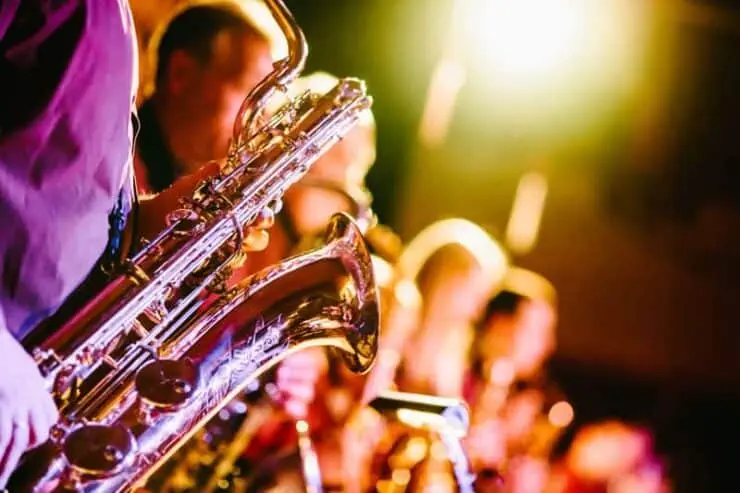 So, what do Lean and the Second World War have in common?
Listen to my blog
Necessity. Everything was in short supply in wartime England: food, clothing, petrol, entertainment and especially morale.
"Needs must when the devil drives", Old English Proverb
Lean and the Toyota Production System may have been developed in the 1950's but the Canadian Army certainly knew a thing or two about lean operations. The Tin Hats Canadian Concert Party, a wartime entertainment unit operating in England during World War II, was lean indeed. I have already written about my father's role in the Tin Hats in A Different Type of Client Service and in Remembrance Day a Mystery in Appledorn. For this blog, I will be using the Tin Hats' 1942 tour of England as a case study in lean thinking.
So, what does lean thinking mean within this pre-lean context and which lean concepts could apply to the Tin Hat's Canadian Concert Party? Assuming that they didn't use the usual Lean tools, I started with customer focus and the 3 Ms, i.e. Muda, Mura and Muri:
Muda relates to the eight wastes;
Mura means unevenness; and
Muri means over burdening people or resources.
Customer Focus
The Tin Hats, a compact soldier-led entertainment unit, performed 207 vaudeville-type shows for an audience of 83,083 in 1942, touring almost daily throughout southeastern England.[1] The unit's primary objective was to entertain and raise the morale of Canadian troops stationed mostly in Hampshire, Sussex, Surrey and Essex. Word got around about the quality of the shows and soon English troops and civilians were clamouring to attend the nightly shows. The shows were so popular that many stood when there weren't enough chairs. The Tin Hats went to extraordinary lengths to meet expectations, even performing when conditions were less than ideal.
Eliminating Waste   (External Link)
How did the Tin Hats do it? The Canadian Army addressed sources of waste.
Not Using Available Talent: War-era entertainment units like the Tin Hats combined the talents of fellow soldiers. Commanding officers identified soldiers with talents in theatre production, music, singing, acting and dancing for reassignment.
Overproduction: The Tin Hats performed essentially the same show with adaptations for particular circumstances. They adjusted to performances in army camp halls, gymnasiums and even temporary huts.  In cities and towns, they performed in town halls, theatres, churches, clubs and hospitals. They even held shows in marquees and logging camps. Although their program was set, they would switch out musical numbers to accommodate a particular audience.
Delays: The shows were always on time. The Tin Hats' War Diaries noted some delays in transportation, but there were very few considering the amount of coordination required to book venues, arrange transportation and secure billets for the entertainers.
Unnecessary Movement: The Tin Hats travelled mostly short distances in trucks supplied by the hosting military unit. For longer distances, they travelled by train. At the larger camps, they would sometimes stay a couple of days.
Incorrect Inventory: The Tin Hats travelled with 3 pianos, show sets, instruments and costumes. These were kept to a minimum to accommodate the constant travel.
Errors: There were very few miscommunications. Venues and billets were almost always found. Occasionally the electricity was not sufficient, but the entertainers made do with what they had.
Extra processing: The Commanding Officer made a standard daily report once with no rework. To save time and paper, there were multiple days per sheet. Errors in spelling were not an issue at the time.
Addressing Unevenness   (External Link)
To deliver consistent value to their audiences the Tin Hats needed to maintain a steady workflow. They followed a strict schedule: travel in the morning, set up and rehearsals in the afternoon, and a show at 7:30 pm. There were, however, complaints regarding repeat shows with some units when others were left out. To meet demand, the Tin Hats added more shows and toured more broadly. In fact, they headed North to Birmingham and toured North East Scotland and its logging camps.
Photos by Virginia Stanley
The Tin Hats continued to entertain allied troops throughout 1942, going wherever they were most needed. By the end of 1942, the Tin Hats had travelled to 80 different places and for 9,030 KM in all, impressive for a small island like England and Scotland.
Recognizing Overburden   (External Link)
The Commanding Officer was very conscious that if the singers strained their voices or got sick from the rain and muddy conditions, they could not perform at their best. The show could be adjusted to accommodate any absences.
The Tin Hats may have pre-dated lean methodologies, but they certainly used lean thinking effectively.  By popular demand, they continued to provide shows in England throughout 1943. They were also sent to North Africa in 1944 as a special Christmas present for the Allied troops in Algiers and as a necessary comfort for the Allied Forces fighting in Italy.*
*My main source has been the Tin Hats Concert Party War Diaries of 1942.  The analysis is mine. Any errors or omissions are my own.
[1] Tin Hats War Diary, 1942
Credits:
Photos by Virginia Stanley, Canterbury Arts Program, Canterbury High School, Ottawa.
Audio synthesis courtesy of © designplex.ca